Ok, I know all of you will think this is a gay post but let me talk to you about my OBSESSIONS.
aka
Celeb Crushes.
I used to have a seriously sick crush on Draco Malfoy (aka Tom Felton)
And he's so freakking hot!
Like seriously!
And it simmered down and stuff coz I had other things to concentrate on and I was just browsing online and BAM I found a tom felton pic on perez hilton and i was like "hmm, he ain't looking to bad"
AND OMFG, HE'S HOT AGAIN!
And I managed to find his own youtube account
and the boy can SING
oh, how I go head over heels for a boy with an accent.
*falls*
I mean, IT SOUNDS SO AWESOME-LY sexy!
Give me a brit ANYDAY
:D
Or something with an accent
I want him to serenade me
*jumps around aimlessly*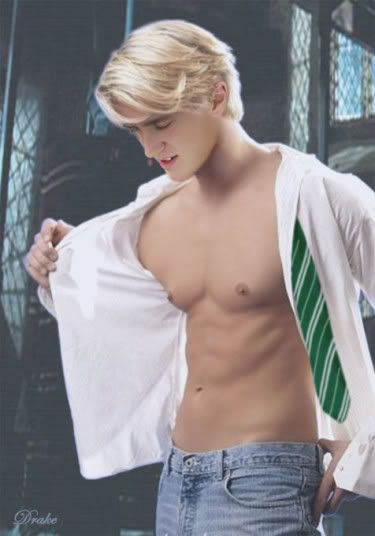 THE BOY's GOT ABS
yummy yummy yummy
LOL
and and and
HE SINGS TOO!
AND HE's FREAKKKING tall.
Gotta love the tall folk.
Tall = awesome!
I know it's totally lame about me, but i HAD to tell someone and since no one would listen *sad* I decided to blog about it. teehee
He wrote this song weeiii!
* so impressed *